Dr. Matthew Kaufman – Phrenic Nerve Specialist
A unique area of our practice is our Phrenic Nerve surgery program. Dr. Matthew Kaufman has pioneered state-of-the-art treatment for phrenic nerve injury, which reverses diaphragm paralysis. Dr. Matthew Kaufman is a reconstructive plastic surgeon, who is also board certified in Otolaryngology (head and neck surgery). Here we have provided some answers to preliminary questions about phrenic nerve surgery.
Q: What is the phrenic nerve, and what does it do?
A: The Phrenic Nerve controls the function of the diaphragm muscle, the primary muscle involved in breathing. Contraction of the diaphragm muscle permits expansion of the chest cavity and inhalation of air into the lungs.
Q: What are the causes of phrenic nerve injury?
A: Some causes include surgical injuries (i.e., damage to the nerve while being operated on for other issues), an anesthetic injury (i.e., inadvertent damage by a needle passed into the neck), a manipulation injury (i.e., chiropractic), or some type of trauma (such as a fall from a horse, a car accident, or even twisting the wrong way)
Q: What are some of the various factors you see among the typical patients requiring phrenic nerve surgery?
A: Age is a big factor in recovery; young patients regenerate better than older ones. Among our patients, the 25-65-year-olds do better than 70 or older in terms of recovery. Two-thirds to three-fourths of the patients are men. Men tend to have more injuries in general, so they undergo more surgery, and chiropractic, and are more likely to get injured from it. Secondly, men are usually bigger and heavier- so if the next arm twist, there is potentially more damage.
Q: What made you want to start doing these surgeries?
A: I specialized in phrenic nerve problems by accident. Our website was continually attracting patients with various rare nerve problems. I was challenged to figure out if I could do something for those with phrenic nerve problems requiring surgery.
It falls within my specialties—head and neck, and plastic surgery. The phrenic nerve is not commonly dealt with, unless it is neck or chest surgery, so thoracic or otolaryngology surgeons will encounter the phrenic nerve—but basically just to try to stay away from it. Until now, no one has attempted to actually get to the phrenic nerve—unless they inadvertently harm it– to do something positive with it.
I see the procedures I've done are just the tip of the iceberg. I still think the majority of the medical community that takes care of phrenic nerve injury patients has no idea yet, so the goal is to get the word out.
Q: How is your success rate with phrenic nerve surgery?
I've had a 70-80% percent success rate, which is consistent with other nerve surgeries that have been around for years. No one has 100 percent success. We don't know enough about the nervous system to be able to achieve that kind of success rate surgically. While we've had a remarkable number of positive life-changing results with phrenic nerve cases, we've had patients who've not gotten better, and those we are waiting on over time, and we don't know what their ultimate success will be. It can take a long time.
I always want to make procedures better. You always aim for 100 percent success; obviously, no one gets that. That being said, full function (of the phrenic nerve) is the goal I hope for. But if someone gets even 50 percent improvement, his or her life is going to be better.
Over time, I've learned a tremendous amount. I have a better understanding of how the nerve functions, and how it gets damaged. So with each case, the success rates are going to get higher.
Q: How do you determine your success rate?
Other than the patient telling you they feel better, there are really only several tests that we can do. One would be a study of the nerves, but no one wants to come back and get needles stuck into them for this purpose; another is an x-ray to look for motion in the diaphragm, and the third is breathing tests–pulmonary function tests–which don't always coordinate with patients' symptoms. Pulmonary rehab is also an important part of the recuperative process that can help improve outcomes.
Q: How have you been impacted by the psychological or emotional aspect of doing this procedure over time?
I'm more in tune with the emotional aspect, since, previously, I never fully realized the implications of this condition in someone's life, and quality of life. Most physicians still believe phrenic nerve injury is a relatively minor problem that most people can live with, and that they don't necessarily need to be treated for it. But my patients have taught me otherwise. That's what we're trying to teach the medical community.
---
Author: Dr. Matthew Kaufman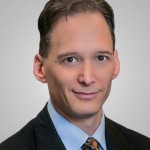 Named a "Top Plastic Surgeon" by Castle Connolly, Matthew R. Kaufman, MD, specializes in face and body cosmetic surgeries. Board-certified in both plastic surgery and otolaryngology, he has the skill set to perform complex cosmetic and reconstructive procedures. Dr. Kaufman has also pioneered treatments for ventilator dependency and diaphragm paralysis and is an expert in nerve decompression surgery treating occipital neuralgia and migraines.