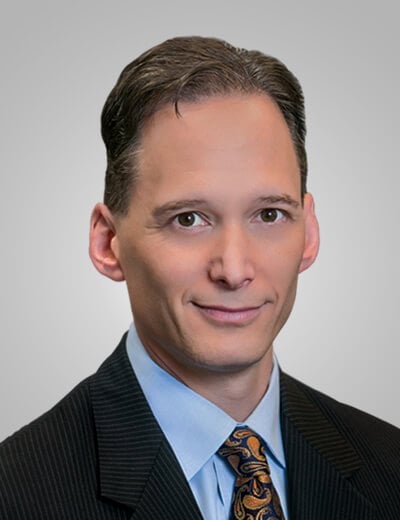 Education
Undergraduate:
- Binghamton University
Medical School:
- Upstate Medical University
Professional Training:
- Surgical Training: Head and Neck Surgery at The Mount Sinai Hospital in Manhattan Plastic and Reconstructive Surgery Training: UCLA Medical Center
Insurance Accepted
The Institute for Advanced Reconstruction participates in a wide range of insurance plans, including Medicare. Each physician has their accepted insurance and hospital affiliations. Our insurance specialists will work with you before your appointment to find the most coverage available for your treatment, whether in or out of network with your insurance carrier.
Physician
Matthew Kaufman, MD, FACS, Surgeon
Dr. Kaufman has been consecutively named as a Top Plastic Surgeon, in both the Castle Connolly Guide (New York metro area) and Inside New Jersey magazine. He has also been named a Top Plastic Surgeon by New Jersey Monthly magazine. Dr. Kaufman's training was completed at the best surgical programs in both New York City and Los Angeles. He received his undergraduate degree from Binghamton University where he graduated with Honors and was named to the prestigious Phi Beta Kappa Society. He attended medical school at Upstate Medical University in Syracuse, graduating in the top 5% of his medical school class. While there, he received numerous honors including acceptance into the AOA medical honor society and an endowment scholarship for outstanding academic performance.
Dr. Kaufman embarked on his surgical training at one of the nation's top training programs for Otolaryngology-Head and Neck Surgery at The Mount Sinai Hospital in Manhattan. While there, he trained with world-famous surgeons dedicated to complex Head and Neck Reconstruction and Facial Plastic Surgery. Upon completion, he continued his training in Plastic and Reconstructive Surgery at the prestigious UCLA Medical Center in Los Angeles. While in Los Angeles, he learned the most advanced and innovative plastic surgery techniques from leaders and innovators practicing in the epicenter of the cosmetic surgery world. Dr. Kaufman is highly skilled in all cosmetic surgery procedures of the face and body. These procedures include facelift, blepharoplasty (eyelid rejuvenation), brow lift, nose reshaping (rhinoplasty), ear reshaping (otoplasty), chin/lip surgery, skin resurfacing, liposuction, breast augmentation, breast lift/reduction and abdominoplasty. In addition, he has advanced expertise in complex revision rhinoplasty and ethnic rhinoplasty (non-Caucasian rhinoplasty). Dr. Kaufman has the rather rare distinction of achieving board certification in both Plastic Surgery and Otolaryngology-Head and Neck Surgery. This gives him the added expertise necessary to deal with complex cosmetic and reconstructive problems of the head, face, and neck.
Dr. Kaufman has pioneered treatments for diaphragm paralysis due to phrenic nerve injury, and ventilator dependency due to spinal cord injury, and has successfully treated over 500 patients with these conditions from throughout the U.S. and from countries as far away as South Africa, Australia, and Israel. Dr. Kaufman is a regional expert in nerve decompression surgery for migraine headaches and occipital neuralgia. He has been surgically treating this condition since 2006 and is amongst the most experienced in the U.S. Based on his surgical expertise and the success of these innovative surgical therapies, he is now offering treatments for other complex reconstructive problems, including ETS (endoscopic thoracic sympathectomy) Reversal for compensatory hyperhidrosis, and septal perforation repair using the CBGB (cranial bone graft barrier), a technique he has pioneered. Dr. Kaufman has been featured in Cosmetic Surgery Times for his tissue engineering research and has been a medical consultant for Untold Stories of the ER, a syndicated series on The Learning Channel. Other media appearances include Health Professionals Radio, PBS (NJTV), WCTC (The Voice of Central New Jersey), SIRIUS Doctor Radio, Good Morning America, The Oprah Winfrey Show, Discovery Health, CBS News, Radio Pacifica, and Eyewitness News. Dr. Kaufman has published more than 35 peer-reviewed articles and book chapters in the surgical literature and has lectured at more than 60 national and international surgical meetings. He is a co-editor of the textbook, Rehabilitative Surgery: A Comprehensive Text for an Emerging Field.
Dr. Kaufman is a lead author of Aesthetics and Cosmetic Surgery for Darker Skin Types, the first textbook dedicated to cosmetic surgery in darker racial ethnic groups, in which he also has chapters on Ethnic Rhinoplasty and Breast Surgery. Dr. Kaufman is a member of the Rhinoplasty Society, a non-profit organization that consists of top surgeons throughout the world who specialize in Rhinoplasty. These surgeons undergo a thorough selection process and are considered innovators in their field, deeply committed to aesthetic and reconstructive nasal surgery. Dr. Kaufman is the founder and co-director of Axon Advance Foundation, a 501(c)3 charitable organization developed in 2013 to improve the lives of people with spinal cord injury through clinical research, access to innovative surgical procedures, and community outreach. Dr. Kaufman also specializes in healing Chronic Hiccups.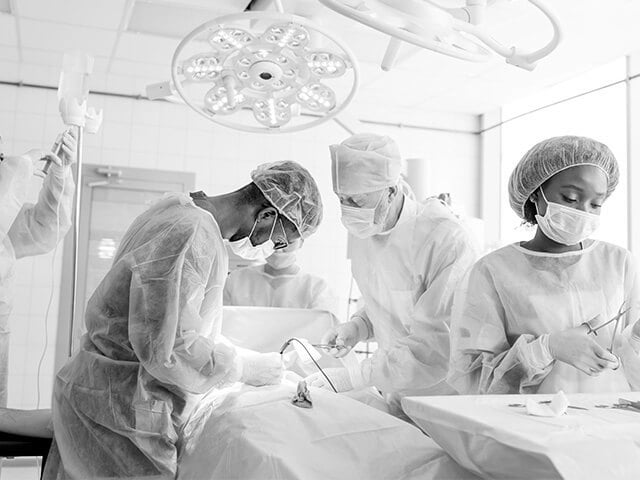 Shrewsbury

535 Sycamore Ave
Shrewsbury, New Jersey 07702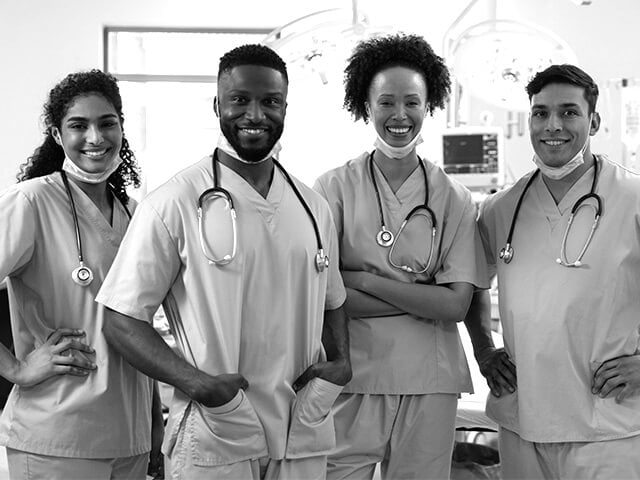 Bridgewater

1200 US Route 22 East
Suite 19
Bridgewater, New Jersey 08807
The Graymark Building