Dr. Matthew Kaufman Completes 500th Phrenic Nerve Reconstruction Surgery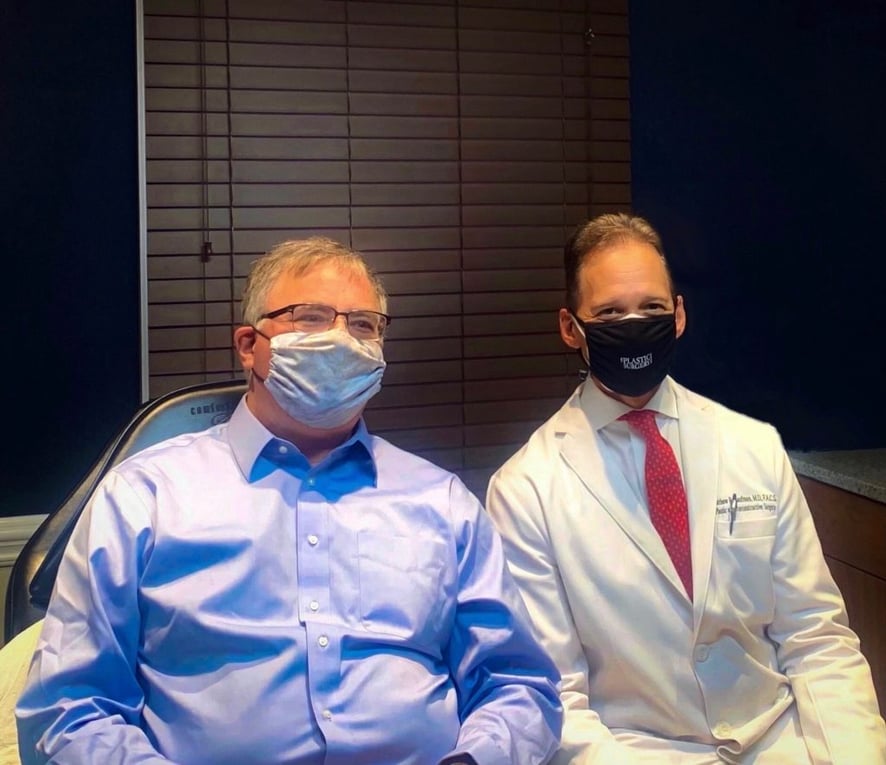 Our very own Dr. Matthew Kaufman has helped patients from around the world suffering from diaphragm paralysis with this groundbreaking nerve surgery.
Dr. Kaufman has pioneered world-class treatment for phrenic nerve injury in order to reverse diaphragm paralysis. He is among very few experts in the world to perform this surgery and has the largest worldwide experience to date.
The phrenic nerve controls the function of the diaphragm muscle- the primary muscle involved in breathing. Many patients who suffer from phrenic nerve injuries are told by physicians that they simply must live with it. Dr. Kaufman has seen a great success rate following phrenic nerve reconstruction, coupled with post-operative rehabilitation exercises for best results. Dr. Kaufman has been performing these surgeries since 2007 and has treated patients from all over the US and other countries such as Australia, Japan, Canada, South Africa, and Israel.
Dr. John Neumaier, a psychiatrist and neuroscience researcher from Seattle, Washington, had phrenic nerve reconstruction on October 23rd, 2020, with Dr. Kaufman, marking the 500th time Dr. Kaufman has performed this type of procedure. Dr. Neumaier had shoulder surgery in February of 2019 and noticed a few weeks after, he had trouble catching his breath and that something was not right. His primary care physician instructed him to go to the emergency room, where he was informed that he had right-side diaphragm paralysis. An active person who enjoys skiing and traveling, Dr. Neumaier knew this wasn't the quality of life he could accept.
Being a doctor himself, Dr. Neumaier conducted research on the medical literature involving phrenic nerve reconstruction and diaphragm paralysis. His research led him to Dr. Matthew Kaufman, and upon reading about Dr. Kaufman's success with his phrenic nerve program, Dr. Neumaier determined it would be worth it to give this surgery and Dr. Kaufman a shot.
"We have established phrenic nerve reconstruction as a safe, effective treatment option for functional recovery after diaphragm paralysis," says Dr. Kaufman. "Based upon the results of our numerous peer-reviewed medical studies and updated treatment protocols in the book and online chapters, this surgery is typically covered by commercial insurers in the U.S., and a select group of international insurance providers (Canada, Israel). Our goal is to expand this endeavor to patients from all around the world so that international carriers will recognize the importance of this procedure and coverage will be provided regardless of location."
We are proud of Dr. Kaufman for hitting this milestone surgery and wish Dr. Neumaier lots of luck and happiness as he gets back into his active, healthy lifestyle! We will be following up with him during recovery and look forward to sharing his testimonial video.