News From Dr. Matthew Kaufman On Diaphragm Paralysis & Phrenic Nerve Treatment
Dr. Kaufman shares an article on diaphragm paralysis and phrenic nerve treatment.
In my experience with cases of diaphragm paralysis (caused by injury to the phrenic nerve), there are, unfortunately, many people unable to find and receive treatment. This is due to the relative rarity of the condition and the lack of comfort on the part of many pulmonary and neurology specialists. Furthermore, there is often a misdiagnosis of their condition, or even worse, a belief that diaphragm paralysis does not cause severe dysfunction and therefore does not require treatment.
Under these circumstances, many people take matters into their own hands and begin searching the Internet. We often see patients who have done extensive research into their condition and generally have more knowledge than most of the physicians they have seen previously.
This blog post from a former patient elaborates on the problem of phrenic nerve injury and illustrates the need to get the word out on this topic. While I am gratified at being titled the "one surgeon in the world who could help me" by the blog's author, Steve Crozier, what I appreciate even more is any effort to let people know that there is possibly light at the end of a tunnel for those who suffer from diaphragm paralysis.
---
About the Author: Dr. Matthew Kaufman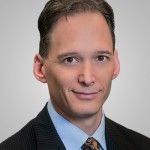 A fellow of the American College of Surgeons, Dr. Matthew R. Kaufman, MD, specializes in nerve decompression, phrenic nerve surgery, and ventilator dependency. Highly regarded in his field, Dr. Kaufman has appeared on The Oprah Winfrey Show, Good Morning America, Discovery Health, and CBS News.