Dr. Andrew Elkwood Featured at the Case Management Society of America's Annual Conference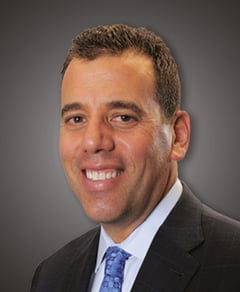 Every year, the Institute for Advanced Reconstruction at The Plastic Surgery Center takes part in the Case Management Society of America's (CMSA) Annual Conference & Expo. This year's 23rd annual edition is in New Orleans, LA, the week of June 24th, 2013. This multi-day conference and expo is the sole healthcare event uniting over 2,000 case managers from across the continuum to advance clinical, professional, regulatory, and personal knowledge for the present and future of professional case management.
Dr. Andrew Elkwood is a featured clinician at the event on Wednesday, June 26th. His presentation, "Offering New Techniques in the Treatment of Nerve Pain and Peripheral Paralysis," focuses on identifying nerve pain in patients, as well as secondary treatments for stroke, spinal cord paralysis, and Bell's Palsy. The key to his expertise is enlightening this medical community in determining why these issues are frequently under-treated.
Dr. Elkwood's presentation in the afternoon follows noted guest presenter Jill Bolte Taylor, best-selling author of "My Stroke of Insight."
Case managers are key influencers in advancing care delivery, quality, and coordination, and similarly to the Institute's consistent outreach to them, the conference attendees will create a bridge between the Institute's unique and valuable services and the procedures of prospective patients.
The Institute for Advanced Reconstruction holds its own regular outreach events for case managers. The doctors and staff realize that case managers lead the way in coordinating and implementing continuing care plans for patients through every transition of care and service. To be successful in the most optimum care for patients, case managers are vital in their connection to the best and most effective services available.
About the Institute for Advanced Reconstruction
The physicians of the Institute for Advanced Reconstruction at The Plastic Surgery Center are recognized as leaders in the field of nerve reconstruction and plastic reconstructive surgery. They have over 50 years of combined experience and are among the few nationally and even worldwide to perform a number of pioneering procedures. Their successful team approach to medicine results in the highest possible quality of care, and their reputation for excellence in their field draws patients from around the U.S. and the world.