Breast Reconstruction Aids Patient's Quest for Wholeness
Dr. Michael Rose employs both empathy and surgical skill for Brick, New Jersey, Patients.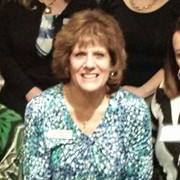 Melani Vincelli knows the medical community all too well. She is a savvy and well-informed patient and patient advocate. The 54-year-old Brick, New Jersey resident endured stage 4 stomach cancer five years ago when it was discovered she also carries the BRCA gene mutation. Vincelli was told that by having stomach cancer and the gene mutation, the likelihood of later developing breast cancer is incredibly high. With her profile, her doctors at Sloan Kettering Cancer Center decided to follow her case as one of a number of women with that gene mutation who developed stomach cancer.
It is, therefore, an understatement when Vincelli proclaims, "I've been through a lot of doctors." Among them, she counts Dr. Michael Rose of The Institute for Advanced Reconstruction, who performed Vincelli's prophylactic double mastectomy.
As fate would have it, Rose found out about Vincelli's case a week prior to her first visit with him during a doctors' meeting at Meridian Health to discuss various patient cases.
When she came in, he sat her down and told her, "I want you to know—I know you already." And Rose proved to be true to those words in a literal and figurative sense. He impressed Vincelli with his ability to intuit exactly what was right for her. "I know you're going to want the path of least resistance," he explained to her. Vincelli says, "Dr. Michael Rose thinks about you. He knew what I'd been through and tried to make it as easy as possible. I didn't even have to tell Dr. Rose what I wished for in terms of decisions; he knew." They decided on breast reconstruction with implants.
"Dr. Rose is just so caring. He doesn't forget you are a person. He has been so sympathetic and empathetic to my case," says Vincelli. Sharing the valuable experience of working with Bobbi Rafaloff, the patient liaison at the practice who first reached out to her, she relates, "I wish every practice would have someone like that to speak with. It was so valuable." In fact, Vincelli concludes, "The whole practice was wonderful."
Combined with his ability to connect with patients on a deep emotional level, Dr. Rose is also a master surgeon. "When he told me he would do a surgery like this, so there were no scars, I was skeptical." But as she has healed, she says, there are, in fact, no scars. This is remarkable, considering her surgery was only several months ago.
In addition, even another surgeon claimed that a nipple-sparing mastectomy in Vincelli's case would not be possible. "It was a challenge, but Dr. Rose did it," says Vincelli with enormous satisfaction. "I don't see my stomach, so I can live with its absence. But I do see my breasts."
Vincelli, who has been to Washington, D.C. with the Debbie's Dream Foundation: Curing Stomach Cancer to lobby for funding, says she is telling her story, "So I can give a voice to help anyone who is going through this."
Her message: "When you find a doctor like Dr. Rose, you are so blessed."