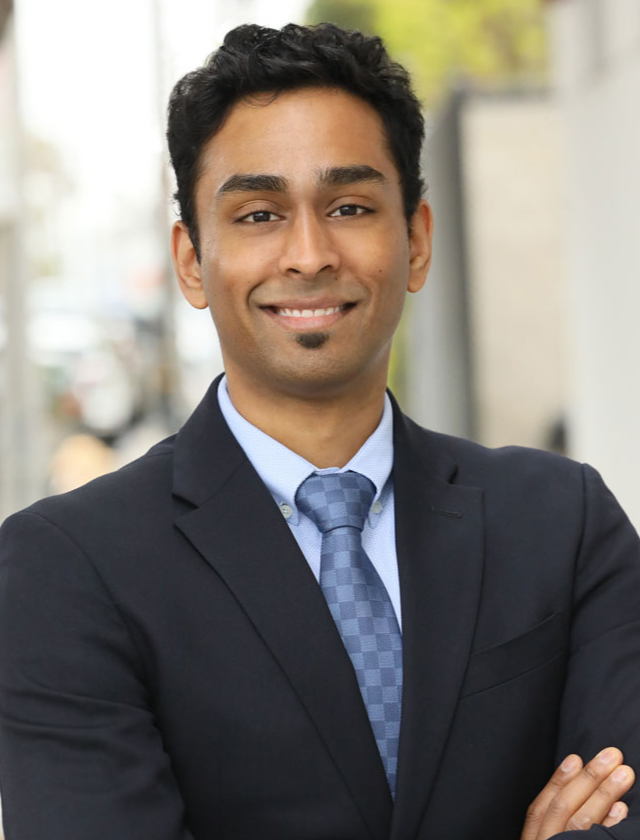 Education
Medical School:
- University of Texas Southwestern
Residency:
- Johns Hopkins Hospital
- UT Southwestern
Fellowship:
- Jules Stein Eye Institute, University of California
Professional Training:
- Asian eyelid and facial contouring surgeries at the BK Cosmetic Hospital and Samsung Medical Center in Seoul, South Korea
Insurance Accepted
The Institute for Advanced Reconstruction participates in a wide range of insurance plans, including Blue Cross Blue Shield, Horizon NJ Health, Qualcare, and Medicare. Each physician has their accepted insurance and hospital affiliations. For those out of network, our insurance specialists will work with you before your appointment to find the most coverage available for your treatment. We can often develop individual agreements with your insurance carrier for your personalized treatment plan.
Physician
Deepak Ramesh, MD, FACS
Dr. Sathyadeepak (Deepak) Ramesh, MD, FACS is a board-certified ophthalmic plastic and reconstructive surgeon. He is a member of the American Society of Ophthalmic Plastic and Reconstructive Surgeons (ASOPRS), an elite society of 500 members specializing in cosmetic and reconstructive surgery of the eyelids and face, as well as the American Academy of Cosmetic Surgery (AACS).
Dr. Ramesh grew up in the New England area. After graduating with honors from medical school at the University of Texas Southwestern Medical School, he completed his internship and ophthalmology residency at the Johns Hopkins Hospital and UT Southwestern, where he developed a deep passion for oculofacial plastic surgery.
He was selected for a two-year oculofacial, orbital, cosmetic, and reconstructive surgery fellowship at the prestigious Jules Stein Eye Institute at the University of California, Los Angeles, where he trained under the auspices of world-class surgeons at UCLA and Beverly Hills. He further pursued specialized training in Asian eyelid and facial contouring surgeries at the BK Cosmetic Hospital and Samsung Medical Center in Seoul, South Korea.
As an expert in harmonious facial rejuvenation, Dr. Ramesh enjoys practicing all aspects of facial surgery, including eyelid and eyebrow lifts, face and neck lifts, laser skin resurfacing, and cosmetic orbital decompression.
Dr. Ramesh has authored numerous scientific articles and book chapters in topics including thyroid eye disease, orbital tumors, vascular malformations, facial fracture repair, endoscopic skull base surgery, and facial cosmetic surgery. He has also presented his surgical innovations at national and international meetings. In 2022, Dr. Ramesh was awarded the "40 Under 40" award by Ophthalmology Management.
Dr. Ramesh serves as a faculty instructor for the annual Orbital Surgery Master's Symposium and Aesthetic Eyelid and Facial Rejuvenation course at UCLA as well as the Facial Fat Transfer and Periocular Rejuvenation courses in Los Angeles, CA. He also has a heart for international medical missions, particularly in India.
Patient Testimonials
Awards & Accolades
Member of the American Society of Ophthalmic Plastic and Reconstructive Surgeons
(ASOPRS), an elite society of 500 members specializing in cosmetic and reconstructive surgery of the
eyelids and face, as well as the American Academy of Cosmetic Surgery (AACS)

"40 Under 40" award - 2022