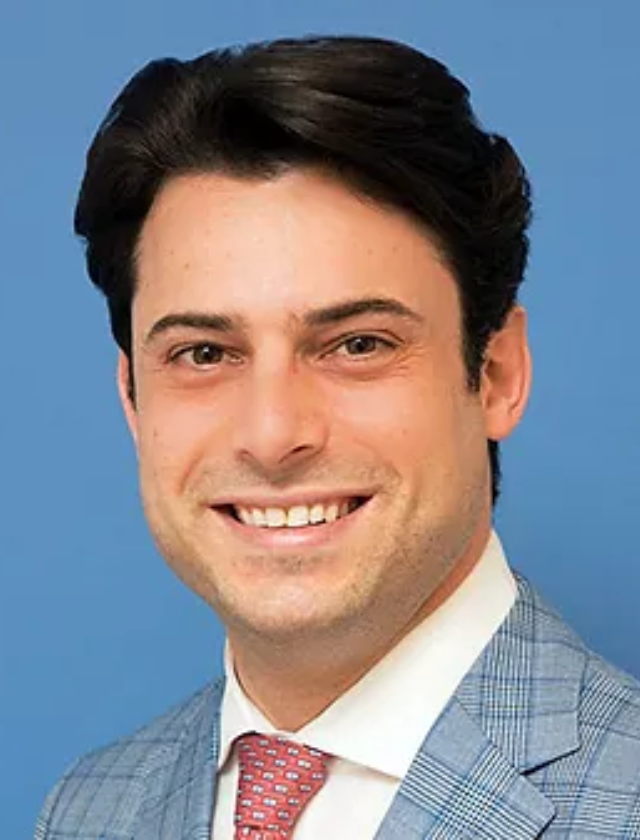 Education
Undergraduate:
- Cornell University Ithaca, NY
Medical School:
- ​SUNY Upstate Medical University Syracuse, NY
Insurance Accepted
The Institute for Advanced Reconstruction participates in a wide range of insurance plans, including Blue Cross Blue Shield, Horizon NJ Health, Qualcare, and Medicare. Each physician has their accepted insurance and hospital affiliations. For those out of network, our insurance specialists will work with you before your appointment to find the most coverage available for your treatment. We can often develop individual agreements with your insurance carrier for your personalized treatment plan.
Physician
Adam Feintisch, MD
Dr. Adam M. Feintisch is a board-certified plastic and reconstructive surgeon and currently serves as the Chief of Plastic and Reconstructive Surgery at Jersey City Medical Center, of Barnabas Health. He offers a wide range of plastic and reconstructive surgical procedures with particular interests in the fields of craniomaxillofacial surgery, pediatric plastic surgery, lower extremity reconstruction, spinal reconstruction, facial reconstructive and cosmetic surgery.

With his extensive surgical training and background in painting, photography and sculpture, Dr. Feintisch is uniquely qualified to provide an aesthetic eye and deliver exceptionally high quality of care to his patients. Taking the time to carefully listen and dedicate his full attention to every consultation that he sees, Dr. Feintisch ensures that all of his patient's questions and concerns are addressed, with the patient's health, comfort, goals and safety his number one priority.

After graduating cum laude from Cornell University, Dr. Feintisch earned his medical degree from the esteemed State University of New York, Upstate Medical University. While there, he was a member of the prestigious Alpha Omega Alpha Honor Medical Society. After receiving his doctorate, Dr. Feintisch completed a highly competitive integrated general surgery and plastic and reconstructive surgery residency at Rutgers University, formerly the University of Medicine and Dentistry of New Jersey, and Hackensack University Medical Center.

In 2018, Dr. Feintisch was voted by his peers as one of the Top Doctors in Bergen County.

Dr. Feintisch continues to be actively involved in research to advance the field of plastic and reconstructive surgery. He has presented his work at numerous national and international plastic surgery conferences and has published widely in the medical literature. Dr. Feintisch also has a passion for serving in underdeveloped countries to help those in need of complex surgical care.
Patient Testimonials
Awards & Accolades
Rutgers-NJMS Golden Apple Nominee (2014)
Rutgers-NJMS Golden Apple Nominee (2015)
Junior AOA Medical Honor Society Inductee (Spring 2009)
Dean's Letter of Commendation for Outstanding Academic Performance (2006-2007)
Dean's Letter of Commendation for Outstanding Academic Performance (2007-2008)
Cum Laude, Cornell University (2006)
National Society of Collegiate Scholars (2004)
Sigma Alpha Lambda National Leadership and Honors Organization (2004)
Dean's List, Cornell University (All semesters)

Professional Memberships
American Society for Surgery of the Hand
New York Regional Society of Plastic Surgeons
New Jersey Society of Plastic Surgeons
American Society of Plastic Surgeons
American Association of Plastic Surgeons
American Academy of Cosmetic Surgery
American Medical Association
American College of Surgeons
Doctors Without Borders
Onondaga County Medical Society