Dr. Tushar Patel Explains Breast Reconstruction Surgery Following A Cancer Diagnosis
The surgeons at The Institute for Advanced Reconstruction are active in the area of breast cancer awareness and education, as well as experts in all advanced techniques of breast reconstruction surgery following cancer, which they perform at their New Jersey surgical facility. During a breast reconstruction consultation at their New Jersey practice, the doctors extensively review options with patients to determine which method is most appropriate based on their needs and goals. One of those surgeons is Dr. Tushar Patel. The Institute for Advanced Reconstruction at the Plastic Surgery Center recognizes breast cancer awareness month with various initiatives, including this discussion with Dr. Patel.
Q: You trained in breast cancer reconstruction at the prestigious MD Anderson Cancer Center in Houston. What has this experience enabled you to provide your patients in terms of advanced techniques and aesthetic expertise?
The MD Anderson Cancer Center is the largest cancer hospital in the country. They have a large department that deals with breast reconstruction. What I benefited from in training and rotating in that center is seeing how they use a multidisciplinary approach to treating breast cancer. From the start with being diagnosed, having biopsies done, and meeting with oncologists, reconstructive plastic surgeons, social workers, and psychologists all in one center, I was exposed to the entire aspect of that multidisciplinary approach. The Cancer Institute of New Jersey, where I am involved, is also an NIH-funded facility where that closely mimics the approach of MD Anderson. The patients can meet most of their healthcare professionals and have their treatments performed at one institution.
This is rare. There are similar centers across the country, but most places don't have a comprehensive center like this. The main benefit is convenience because when a patient gets diagnosed with breast cancer, there are lots of questions and issues that may arise. There are so many physicians she has to see–ranging from the breast surgeon to the radiation and medical oncologist to the reconstructive surgeon. This involves the psycho-social aspects as well, including meeting with psychologists and genetic counselors. If you're telling a patient she has to see five or six different specialists, and they are all located in different places, it's tough to navigate through all that. It's nice having a comprehensive center where most of those facets are contained in one place.
Q: You offer various options for breast cancer reconstruction: pedicled TRAM flap, free TRAM flap, latissimus dorsi flap, DIEP flap, and implant reconstruction. What factors determine which approach you would recommend to a patient?
It's all individually patient-based, and there are a number of factors involved—such as smoking, diabetes, other illness, the age of the patient, along with the need for postoperative radiation therapy. One thing often not sufficiently taken into account is the psychological well-being of the patient. She's been diagnosed with cancer; she has multiple different doctors to see, and she may not be ready to discuss and ultimately undergo some of the more involved types of breast reconstructions. I take all this into account, and then offer the patient the most reasonable reconstructive option for her.
Q: Can you outline the basic details of breast reconstruction surgery?
The different types of breast reconstruction are basically broken down into a minimum of three procedures. The first surgery is at the time of the mastectomy, which may include the placement of a tissue expander/implant or reconstruction with a flap. Once the patient has healed from this initial surgery, then the next stage involves placing permanent implants, when appropriate, along with symmetry procedures on the cancer-free side if needed. The third stage involved is creating a nipple and subsequent areola around the nipple. The first is the most comprehensive, while the final two are usually done in an outpatient setting.
There are two main categories for breast reconstruction procedures. One is using synthetic compounds, such as implants and tissue expanders. The other is using the body's own tissue. Within those two categories, there are different available options. The implant procedures are the easiest to recover from, as they involve the least amount of surgery with a quicker overall recovery. However, we do sometimes compromise symmetry and more natural results with synthetics. Also, if the patient is going to receive radiation afterward, implant-based reconstruction may not fare well. The benefits of one's own tissue are a more natural-looking breast and one that will tolerate radiation better when needed. The downside is that these are more involved operations. The surgery takes longer, as does the recovery.
There is probably a 50/50 percent division between the two main types of surgery I perform. Sometimes there is a combined approach, such as a latissimus dorsi flap with an implant underneath one's own tissue to reconstruct the breast.
Q: What makes a patient a good candidate for breast cancer reconstruction, and why are some patients better suited for immediate vs. delayed reconstruction?
In my practice, roughly 80 percent of the time, I try to do immediate reconstruction. The benefit of immediate reconstruction is being able to salvage one's own native breast skin, which often will maintain sensation. Also, when women wake up from anesthesia, they have a breast mound present, which is psychologically very important. In the delayed option, a patient wakes up with no breasts, and over time that skin shrinks and is not able to be utilized as efficiently for the reconstruction. In these patients, we must take skin from the belly or the back, which will be insensate.
Those who undergo delayed reconstruction are often not psychologically prepared to absorb all the reconstructive options to make informed decisions at the time of their cancer diagnosis. Others have very aggressive breast cancers whom we know will need radiation and chemotherapy afterward; we tend to concern ourselves with doing reconstruction later. With each reconstructive procedure, there is a four to six-week recovery time, during which a patient cannot receive chemotherapy or radiation.
Obviously, taking care of cancer comes first (such as chemotherapy and/or radiation); therefore, the reconstructive procedures may sometimes be delayed until the cancer is treated fully and effectively.
Q: Breast cancer reconstruction not only has a great physical impact on the patient but an emotional one as well. How would you describe your treatment approach?
The office visit is where it all starts, and at the Institute for Advanced Reconstruction, we don't put a restriction on how much time we spend. Sometimes it is a half-hour, sometimes an hour or 90 minutes, and often multiple consultations are needed before all the questions are answered and all options explored. The main goal, from my viewpoint, is to make the patient feel comfortable. As a reconstructive plastic surgeon, I am usually the last on a patient's list of doctors to see. By that time, she is fairly exhausted—from the shock of her diagnosis to seeing all her physicians. I try to make it simple for her. I explain the main types of reconstruction available and the pros and cons of each. And I recommend an option based on her individual case.
Overall, nationally, studies show breast reconstructive surgery is underutilized. Statistics show that almost 70 percent of women who are eligible for breast reconstruction following cancer surgery aren't well informed of their options for it.
In our practice, the number of women who at least explore reconstruction is fairly high, because, at facilities like the Cancer Institute of New Jersey, every woman undergoing breast cancer surgery is informed of her breast reconstructive options.
Q: What is on the horizon in terms of innovations in breast reconstruction?
The implants are improving. We have silicone (as opposed to saline) implants which provide better aesthetics (they look and feel more natural); they may tolerate radiation a little better. We have various techniques that make flap surgeries more elegant. There's a whole area of fat grafting, in which we use fat from different parts of the body to help give the reconstruction a more uniform, aesthetically pleasing appearance. Although fat grafting is not entirely where we want it yet, it is evolving.
Q: What's the end goal of breast reconstruction surgery?
I've been performing these surgeries for many years. I tell all my patients that the main goal of breast reconstruction, at the very minimum, is to be able to look and feel as normal as possible in clothes.
Q: What inspires you about breast reconstruction surgery?
What really stands out is the younger patients in their early or mid-30s, who have breast cancer or have the genetic mutation for breast cancer requiring the removal of their breasts. They are early in their adulthood, with a lifetime ahead of them. These are patients for whom we are providing a service they will appreciate for the rest of their lives.
Questions to ask your plastic surgeon
It is very important that you get all of your questions answered by your plastic surgeon before having breast reconstruction. If you don't understand something, ask your surgeon about it. Here is a list of questions to get you started. Write down other questions as you think of them. You may want to record your talks with your surgeons or take notes. Some people bring a friend or family member with them to the doctor to help them remember what was said. The answers to these questions may help you make your decisions.
Can I have breast reconstruction?
When can I have the reconstruction done?
What types of reconstruction could I have?
What is the average cost of each type? Will my insurance cover them?
What type of reconstruction do you think would be best for me? Why?
How many of these procedures has your (plastic surgeon) done?
What results can I expect?
Will the reconstructed breast match my other breast?
How will my reconstructed breast feel to the touch?
Will I have any feeling in my reconstructed breast?
What possible problems should I know about?
How much discomfort or pain will I feel?
How long will I be in the hospital?
Will I need blood transfusions? If so, can I donate my own blood?
How long it takes for me to recover?
What will I need to do at home to care for my incisions (surgical wounds)?
Will I have a drain (the tube that lets fluid out) when I go home?
How much help will I need at home to take care of my drain and wound?
When can I start my exercises?
How much activity can I do at home?
What do I do if my arm swells (this is called lymphedema)?
When will I be able to go back to normal activities such as driving and working?
Can I talk with other women who have had the same surgery?
Will reconstruction interfere with chemotherapy?
Will reconstruction interfere with radiation therapy?
How long will the implant last?
What kinds of changes to the breast can I expect over time?
How will aging affect the reconstructed breast?
What happens if I gain or lose weight?
Are there any new reconstruction options that I should know about?
(Source: American Cancer Society)
---
About the Author: Dr. Tushar Patel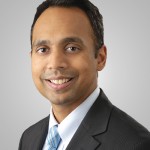 Specializing in reconstructive surgery following traumatic injury and cancer surgery, Dr. Tushar Patel, MD, FACS, is trained in microsurgery and skilled at performing procedures to treat facial deformities. He also developed the DIEP flap technique and muscle-sparing TRAM flap technique, in addition to being an expert in orbital decompression for Graves' Ophthalmopathy.